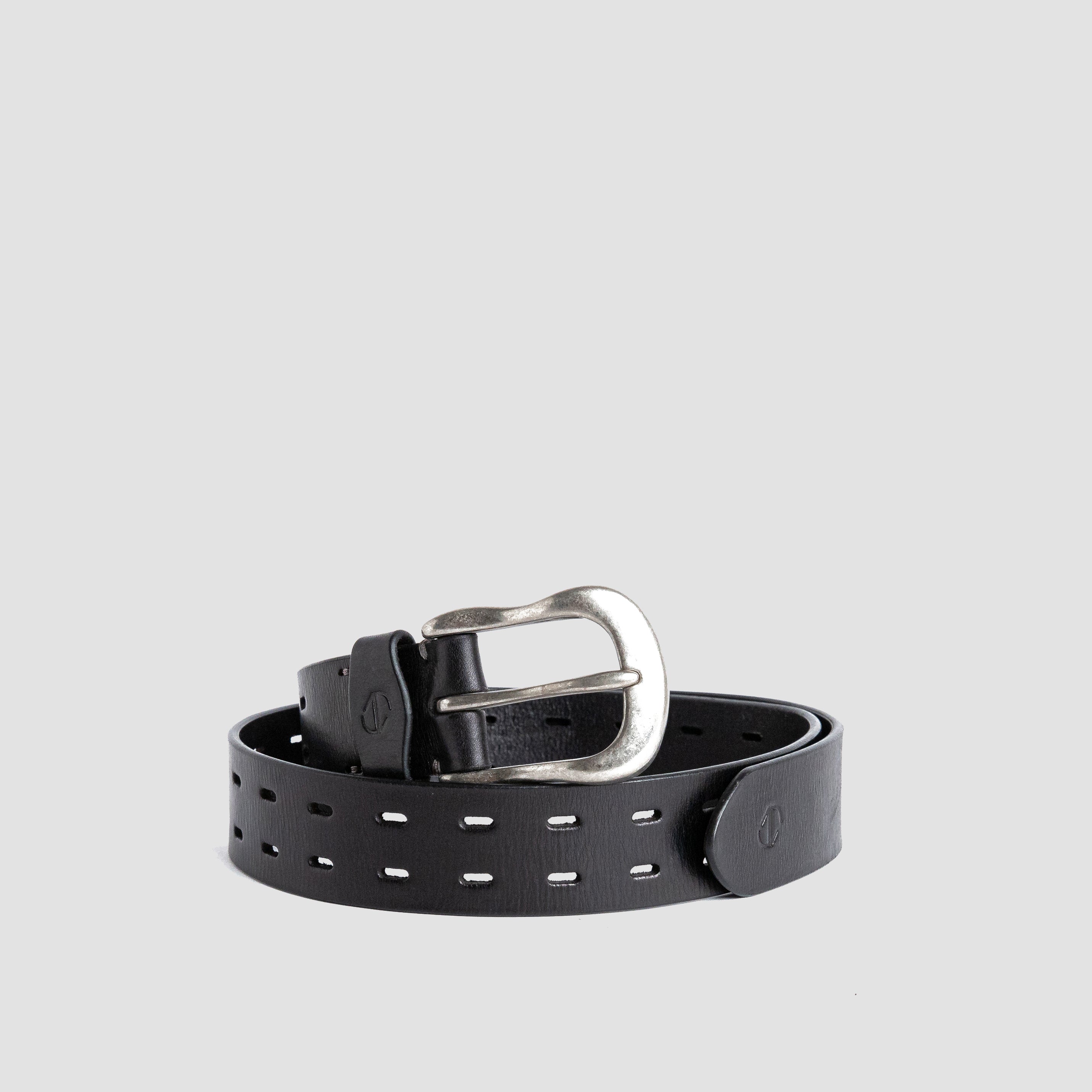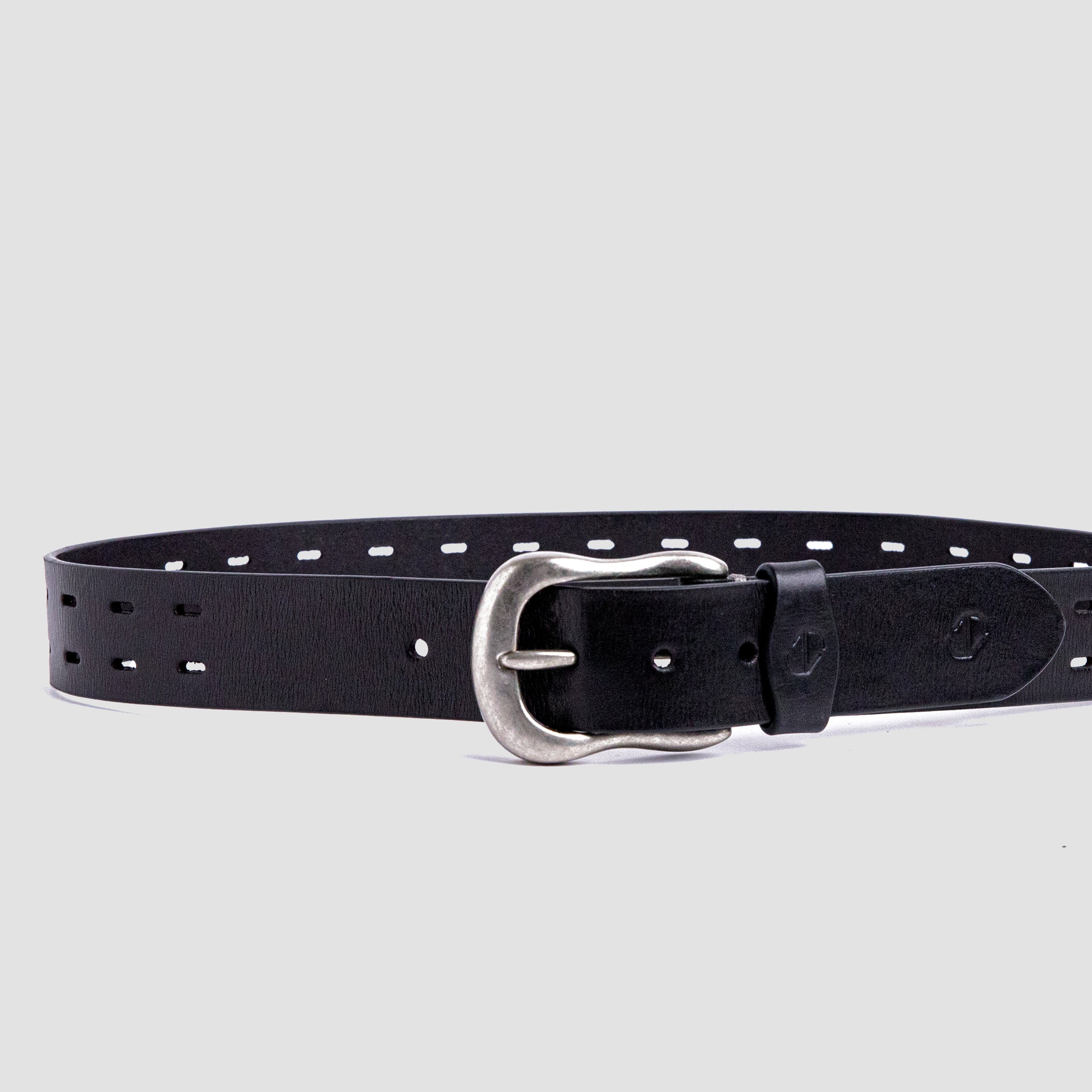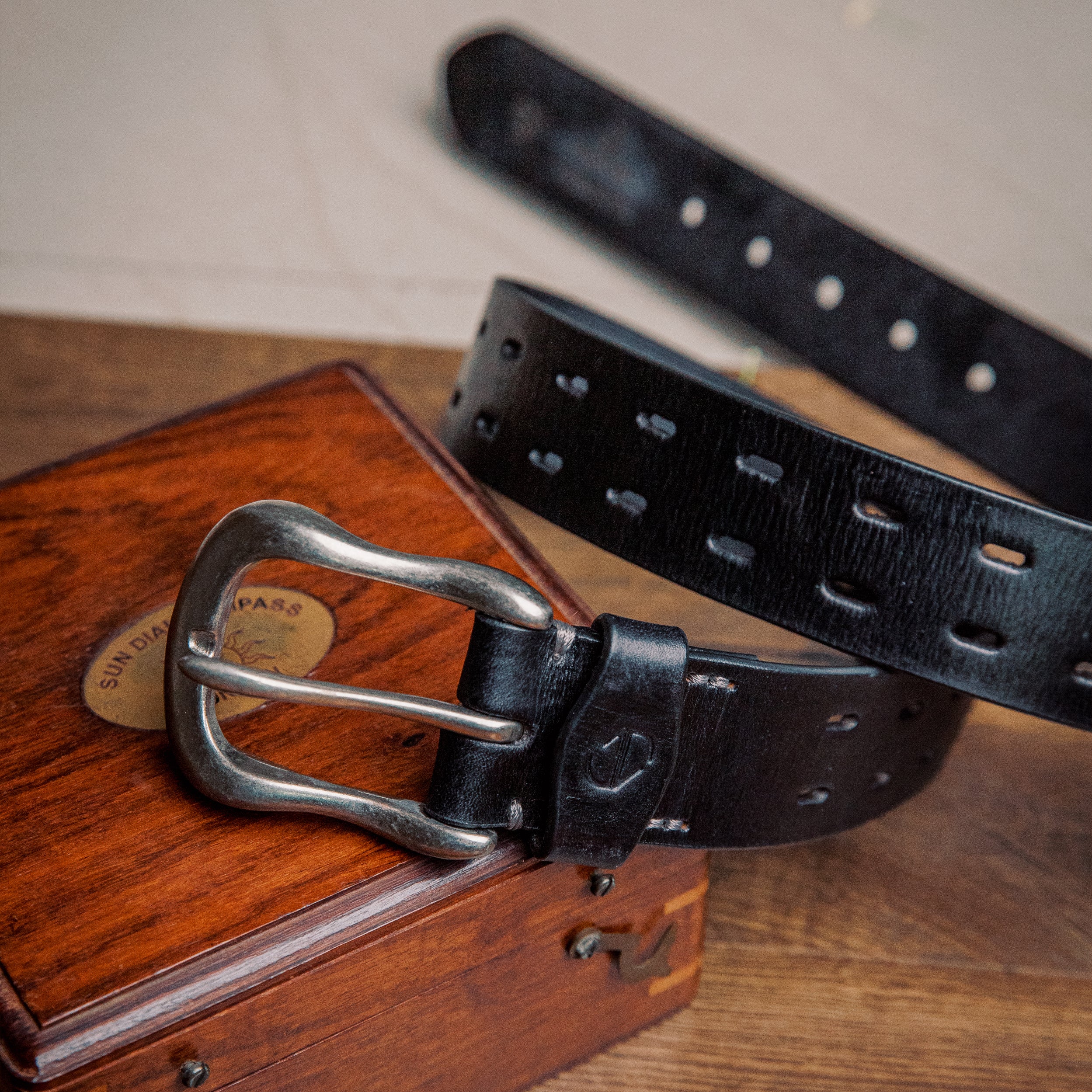 Damian Signature- Full-Grain Handmade Leather Belt
Description
This black colour casual leather belt that constitutes an essential accessory for anyone with a taste for robust and durable fashion. The belt is part of our unique España range and is constructed using the finest, Spanish full grain vegetable tanned leather. The belt exhibits a remarkable thickness of 3.5mm, which offers this accessory longevity and resistance to wear and tear.
The texture of this belt is not like the conventional flat leather item. The leather, in it's natural form, has undergone a milling process within drums to infuse it with a rich, vintage aesthetic. This process highlights the unique and organic grain of the leather, further emphasizing it's rustic appeal.
Leather
Vegetable Tanned Spanish Real Milled Leather
Other Materials
Buckle: Imported Zamac Buckle with Dull Brass polish
Dimensions
Thickness: 3.5mm
Width: 40mm
Damian Signature- Full-Grain Handmade Leather Belt
FAQ
What is your cancellation policy?
If you want to cancel an order, it should be done immediately after placing the order. However, the cancellation request may not be entertained if the orders have been communicated to vendors/merchants and they have initiated the process of shipping them.
How long does it usually take for the order to ship?
After you have placed an order with us, it usually is dispatched within 2 days.
What is your refund/return policy?
Please make a video of you unboxing the package sent by us as Refund/Replacement will only be considered if the unboxing video is provided while receiving the product and the request has been made to info@jamesaston.in within 3 days after receiving the product. In case of receipt of damaged or defective items please report the same to our Customer Service team on info@jamesaston.in. The request will, however, be entertained once we have checked and determined the same at our own end. This should be reported within 3 days of receipt of the products. Personalised or customised products are not subject to return or exchange. In case you feel that the product received is not as shown on the site or as per your expectations, you must bring it to the notice of our customer service within 3 days of receiving the product. The Customer Service Team, after looking into your complaint will take an appropriate decision. In case of any Refunds approved by the NAMO NAMAH EXIM (P) LTD., it'll take 9-15 days for the refund to be processed to the end customer.
What guarantee/warranty is provided along with the products?
Depending on the product, the warranty issued can be of LIFETIME SERVICE warranty or LIMITED 1 YEAR SERVICE warranty. The warranty issued with a product covers:
● Service/Replacement for any material/fittings apart from the leather, for example - buckles, locks, zippers, D-rings etc.
● Service for any product if it's threading has worn off.

We do not entertain any warranty claims for the leather if it has been misused or damaged.
Hand-craftsmanship is the essence of this belt, visible in it's exquisite hand stitching that follows along the belt. These careful hand stitches are properly placed, adding an element of detailed charm and sophistication to the belt.
The belt measures 40mm in width, a general size perfect with casual clothing and easily slips through most belt loops. It's a convenient companion to add a standalone touch to your everyday attire.
The buckle is made of strong zamac, a hard-wearing material that withstands the test of time. Its rugged aesthetics are amplified with a dull nickel polish, providing a robust and sturdy appeal.
In conclusion, this belt is the epitome of sturdy elegance, a key piece for anyone who appreciates durable and timelessly stylish accessories. It's more than just a belt; it's an everyday essential that skilfully merges function with sophisticated design.